Latest Updates from Dogfart (Page 114)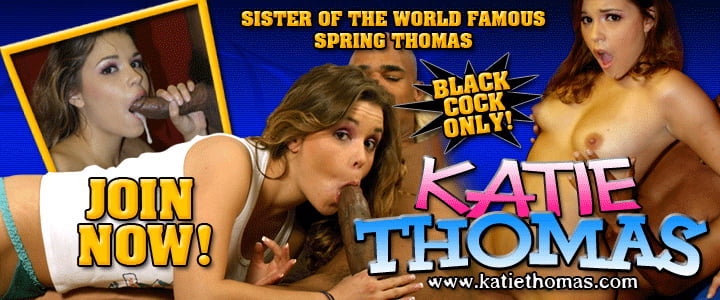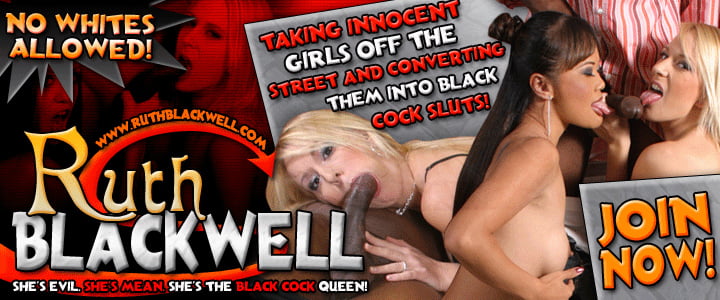 Well it's that same old story once again...black guys fucking around on their black girlfriend with a hot white slut! Damn! Those white girls taking all the black men! Angel is distraught over this and is crying up a storm when a redneck on a bike pulls up and convinces her to get revenge by fucking a bunch of white dudes. She's just upset enough to buy this, and soon she's naked, on her knees getting her face stuffed full of redneck white dicks! They bend her over and fuck her from both ends, and when they have all had a taste, they put her on her knees, and give her a Southern Special...a sloppy bukakke that leaves her face looking like a fresh plate of biscuits and gravy!
Take almost a dozen of the most vile crackers you can find and toss in a broken-hearted black woman. The end result is a buffet of white cocks at her disposal for a black girl whose man has done her wrong. The frown that Bella Moretti is wearing tells the tale of a woman that has revenge in her heart but no place to vent it. A snow bunny friend informs her that a secret society enables black woman to get back at their black boyfriends for dipping their black sticks in white pools. You can hearing the wheels in Bella's head turn as she morphs into a white dick milking station right before our eyes. Our rednecks stand before her as if in a firing squad and Bella Moretti gives each white boy ample time with her mouth as her free hands reach for any available dick in a mile radius. She's attacked by the hardest white peckers around and the gleam in her eyes tell us that she's never to regret the choice to call up the wolf pack and blow them all. It's going to take a while to clean up all the goo from her lips, her eyes, and any clean patch of skin on her face that jizz may have missed. Actually, those crackers creamed her face from top to bottom and dressed her with the Stars and Bars.
The journey Courtney Fox took from the therapist's office to the Cumbang is an interesting one. She was having trouble sleeping when it was revealed that her black boyfriend had been sticking his meaty member into the vulvas of white girls. Much like Tiger Woods there would be a woman hurt by infidelity and the road to recovery could be a long one or not. Instead of spending tons of money on psychiatric meds she could get a prescription for an evening with 8 of the meanest and crudest white boys around ( not counting the 1986 Boston Celtics). She first had to get dressed down into an outfit that would shock even the biggest whores on Hollywood Boulevard and then she'd be ready to dine on over 8 feet of white dick. She went down the row as if she were an Ethiopian at a buffet and we couldn't be happier. It wasn't too long before this black sexpot was bent over and we took turns beating her black pussy as if it owed us money. She screamed, begged and pleaded for more white cock and we were happy to oblige. The grand finale saw her taking dose after dose of white goo and you could tell her pain was being lifter with each and every drop that nailed her face. I have a feeling she's lost trust in black men but her holes are always available for cracker cock.