Latest Updates from Dogfart (Page 113)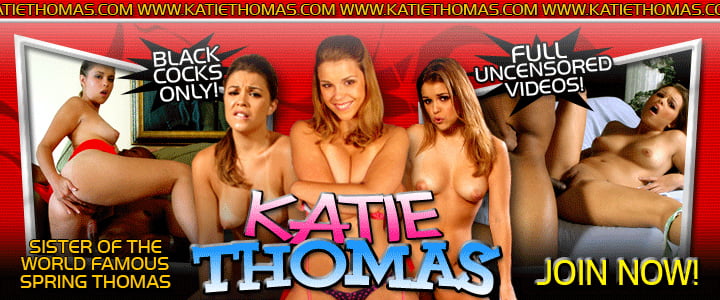 Raekwon's new name is Mud. He's been caught red-handed with his finger...and black dick in the white girl cookie jar. His fun ride is about to come to a screeching halt as his girlfriend, Lux, has revenge on her mind but has trouble figuring out which route to go. She's heard of a secret society in where black girls go to right the wrongs and a meeting with suber Redneck , Rod Fontana, was ordered. He listened to her sob story and turned lemons into lemonade by suggesting that going the way of "Don't get mad ,get even" would be in her best interest as well as the interests of 8 white guys with gallons of jizz to donate to the cause. She got dressed in clothes that leave nothing to the imagination and went down the line of white boys sucking all cocks that were served up to her. Multitasking is also one of her talents as her hands stroke white meat poles while her mouth slimes every cock in a 50 foot radius. Today's festivities wouldn't be complete until this ebony slut bent over, and gave up the black pussy which kept 8 white boys smiling from ear to ear. Somewhere under all that white goo is the satisfied face of a black girl who has crossed over into the world of 100% strictly white cock.
Jazmin Ryder looks as if she should be gracing the cover of some magazine or walking a runway in Paris. There's no way she should be asking for our help in getting back at her black boyfriend for cheating on her with a snow bunny. It really boggles the mind when you think about it. Nevertheless, Jazmin was done dirty by her man and the next logical step for her would be going down "Cracker Alley" i.e going down the Cumbang line. First, we had her dress as if we were turning her out on the streets. Next, she sucked each of our cocks as if they shot out lottery tickets. We took turns transforming her black pussy beet red as our cocks made mince meat of her uterus while she wore the biggest smile I've ever seen. One after another we shot our creamy goodness on a black face that turned whiter and whiter which signaled another successful Cumbang.
The thing about Jenna Brooks is that she's beautiful, arrogant and ignorant. Her world comes crashing down in a matter of minutes when a meeting with good old boy, Rod Fontana, reveals that her black boyfriend has been excavating white caves. Jenna's bitchy attitude goes up several notches as she learns the reason why her man's black cock has the smell of white girl pussy all over it. Instead of Jenna taking out ghetto justice on him, Rod offers her the chance to get even without the end result being that her boyfriend wind up being 6 feet under. Her ears perk up as she learns about the Cumbang where black holes go for white souls. Jenna's mesmerizing eyes meet 8 hung hillbilly's and her mouth hops on every Nascar fan in the room. This black bombshell's mouth takes the ultimate test when each white pecker slams against her tonsils as her lungs keep from collapsing in. The next step in her revenge is taken when Jenna's black clit gets a trailer park pounding. Each cracker glides his big white cock deep inside her black fuckpipe as Jenna's interracial sex romp winds down from sheer exhaustion. Nothing could stop Jenna from welcoming a torrential rain of white tartar sauce and her face signifies another successful black girl revenge.