Latest Updates from Dogfart (Page 104)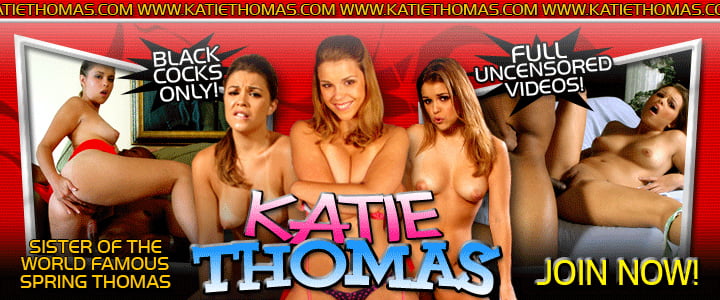 You'd think that in 2011 interracial dating wouldn't be as taboo as it once was. Jack Napier and Courtney Cummz have been a couple for a long time but they still manage to get awkward stares in public as well as from their families. Their love for one another knows no bounds or limitations and some heavy displays of public affection brings them back home for some interracial romance. Courtney begins by making out with the third leg that's Jack's big,black cock. Those beautiful white lips surround Jack's mighty member as her pussy starts to drench in its own juices. Courtney's sloppy blow job leads the way for Jack's saturated cock to find its way inside her fuck slot. Courtney lives up to her name by gushing and coming all over Jack's massive appendage.Her pussy lips hug his cock until his balls slam against her ass and be palms her phenomenal tits like a basketball. Each pump of big, black cock leaves less and less air in the lungs of Courtney and her lover's jizz is what she has on her mind. Jack nearly turns Courtney Cummz into a pez dispenser with the shotgun blast of ghetto gravy he unleashes. Blacksonblondes.com is where interracial couples come to give the middle finger to society. Don't believe us? Look at the expression on Courtney Cummmz' face.
We've started this week's festivities with some interracial tonsil hockey. Flash Brown and Mason Moore are in the middle of swapping spit which inevitably turns into an interracial free-for-all. Mason Moore plays the "How far can I deep throat" game with the hanging slab of meat Flash carries around. At first Mason can only get half of it but works until his black appendage is tickling her kidneys. Mason manages to slide his black bazooka in between her bra-busting tits until the tip of his dick is nestled in her mouth. Act II comes with Mason's kitty getting drilled, pummeled, pulverized and punished by a nonstop assault from Flash' monster of a black member. This white rag doll gets tossed all over the couch until half-time for her pussy comes and her ass is next up for a black cock annihilation. Much like a flower that's blossoming Mason's ass slowly opens wide enough to avoid permanent damage. Flash attacks her colon until tears of joy ruin the makeup on Mason's beautiful face. The pelvic thrusting by Flash shakes Mason from head to toe until she throws in the towel. Flash is more than happy to cover the dry spots on Mason's face with his ball batter.
Charity Bangs could have taken the easy way into adult video. Charity's first scene could have been a boring solo. No. Charity Bang's is diving into the porn pool with both feet and you're about to see how.Charity Bangs is living up to her moniker by showing no fear to the black beef in Hooks' pants. The festivities get going when Charity shows off her goods on the wrong side of the tracks. That phenomenal ass shakes just inches from our camera only minutes before her white frame becomes a safe haven for black dick. Charity's giving nature is evident when Hooks' black meat finds solace down her wind pipe as she massages his enlarged coin purse. Charity's deep devotion for interracial sex can only mean that her pussy is dripping wet in anticipation for the excavation a black cocks going to do on her sensitive region. Each thrust of big, black cock makes Charity's eyes roll further into the back of her head while the entrance to her uterus gets havoc wrecked upon it.Like an open mouth bass fish Charity's mouth opens as wide as possible to suck off her pussy's secretions. The clock winds down on this stellar interracial sex extravaganza as Hooks hoses her face off with his South Central slop.