Latest Updates from Dogfart (Page 102)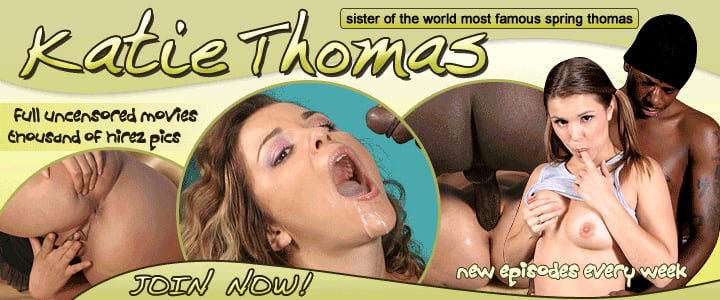 Casey Cumz has to remember that her mother has a key to the house. Casey has spent a fuck-filled afternoon with Flash Brown and her pussy is hungry for another black cock feeding. The house was empty so Casey's mouth and pussy could get filled with complete privacy. Several minutes of choking on Flash' big black cock passed when her mother, Alexandra Silk, nearly ruined the party. Alexandra's conservative attire covered this MILF who wanted to sink her teeth into her first black cock; even though her daughter was in the same vicinity. Alexandra convinced her darling to share the black elephant trunk that was clogging her esophagus. Two generations of black cock sluts sucked on Flash' meat until it was time for their fuck holes to get ravaged. These girls took turns riding that black bull as the other finger fucked herself into ecstasy. Casey had a look of curiosity painted on her face as the womb she came out of was now getting bulldozed by a big, black cock. Alexandra Silk never thought she'd ever had interracial sex, let alone with her daughter just inches away. Flash was unrelenting in his assault on their creamy holes and his balls erupted deep inside that cougar's den. It's safe to say that this little encounter has brought mother and daughter closer together.
It seems as if there's a gene that only makes white guys cheat and affects no other ethnicity. Shay Foxx has given herself to her husband , day in and day out for two decades. Unfortunately, the ungrateful asshole has left Shay out to dry as he looks for other women to dip his tiny dick into. Shay's in the middle of explaining the dilemma to her daughter, Hailey Cummings, when the latter goes into detail about black men remaining faithful. Shay is hesitant to enter the world of interracial sex but her daughter has Flash Brown to offer her mother up to. Shay can't believe teh dedication of her daughter nor can she believe the size of Flash Brown's black cock. Both mother and daughter take turns sucking on the mother lode of big black cocks until each one decides to ride it until it explodes. It needs to be said that Shay passed down the amazing genetics of great tits to her daughter. There's something truly perverse about Hailey fingering her own snatch while mommy gets drilled by her first ever black cock. Hailey shows no shame in sucking off her mother's pussy juice off of Flash' black cock just before she hops on for a ride. The apple of Shay's eye gets completely devastated as a black cock convert comes out of her shell. It's an interracial sex free-for-all as Flash Brown goes back and forth between both seasoned and fresh white pussy. 20 years of faithfulness ends as Flash unleashes a cannon blast of goo deep inside Hailey's mother. We'll see 9 months from now if Shay's husband hangs himself when she gives birth to a black baby.
Life can't seem to get any harder for Jordan Kingsley. Jordan's husband of 20 years "dipped his pen in company ink" and their adopted daughter, Tina Dove, is rebelling. To make matters worse, Tina, is hanging around Flash Brown much to the dismay of her mother. Jordan is at the end of her rope when she calls her daughter over along with Flash. You can see the wheels in Tina's head turning as her mother flirts with her boyfriend. Basically, Jordan wants to sample the big black cock that's been occupying her daughter's time. Tina looked back in shock as mommy sucked down that giant beef stick before licking it herself. Mother and daughter work as a family unit as they both share the slab of cock coming from Flash' pants. Jordan looks on as her daughter gets open wide like the jaws of life until Flash' big, black cock dissapears into the depths of her tight uterus. Jordan's neglected pussy is next in line and payback comes in form of her white hole getting bombarded with black inches. It's a family affair of interracial sex as both girls get what they want: Tina gets to show how much she loves her man. Jordan gets her first black cock and retribution after 20 years of love and dedication. However, it's Tina's fuck hole that gets a blast of ghetto sauce which is a great chance for Jordan to throw her a baby shower 8 months from now.