Latest Updates from Dogfart (Page 101)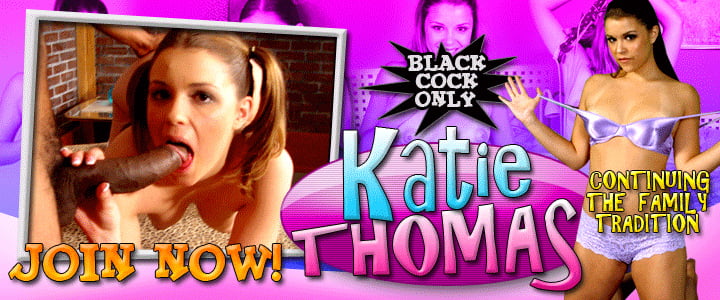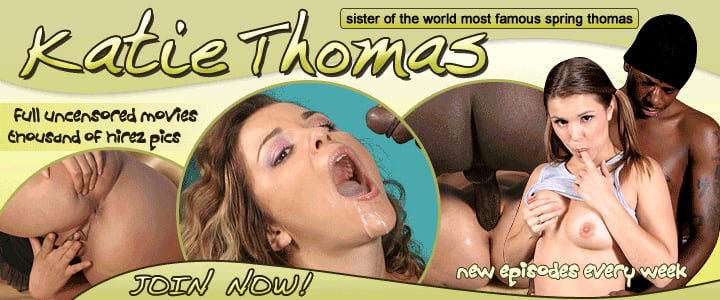 Molly Rae's boyfriend is only good for signing checks and being the pussy whipped loser she's come to know, but not necessarily love. Molly Rae has brought over Rico Strong and her boyfriend helplessly watches as they swap spit. The check that the cuckold writes is as small as his white dick and things only get going when he rectifies the situation. Molly agrees to allow the loser watch as she deep throats Rico until her eyes nearly pop from their sockets. The lame cuckold seems to have gotten into Molly's lingerie drawer since he's wearing a pair of her panties. Not to worry- Molly's alrady strapped a male chastity belt on him right before she glides up and down Rico's big, black cock! Molly's inner bitch comes shining through as they all make fun of the cuckold's tiny pecker. The sad look on his face is in deep contrast to the grin on Molly's face as Rico in relentless in the assault on her white pussy. Rico spreads her cheeks apart so he can slam his slab of beef deep inside her yearning fuckpie. The cuckold can only look on in envy as Molly Rae's small frame rides the beast that is Rico and his black anaconda. The interracial couple have fun at the cuckold's expense but thrown him a bone when he's allowed to clean up the DNA evidence of an interracial porn.
A true cuckold is there to provide his woman with any means of getting her off. Katie Summers and her man are enjoying her birthday at the beach when the topic of her present comes up.Can Katie expect a diamond ring? How about a dozen roses? No. Her man has something else in mind and it comes in the form of twelve inches of hanging, black meat. This loving couple convince Lucas Stone to ditch his running in exchange for a crack at her ass. That's a no-brainer and they're all inside for what's to be an interracial sex fan's dream: Big, black cock slamming into a white girl's ass while her man looks on. Lucas' big slab of black meat gets woken from its slumber by Katie's mouth. The birthday girl gets nearly an inch of black cock for every year she's been alive. Katie's boyfriend, look on as Lucas fucks her mouth and then fixes his attention to that soaking wet snatch. Love is still in the air as Katie and her man lock lips while Lucas fucks her into complete submission. Katie's man has a gleam in his eye as his girlfriend is finally getting fucked properly and not subjected to limp cock. Katie Summer's has her man spread apart her ass so Lucas has complete access to that white pussy. The main course is actually Katie's third imput which Lucas eases into to avoid permanent damage. Lucas, ever the gentleman, takes his cock out for Katie to clean off with her mouth. Yes. That's the same mouth she then uses to swap spit with her man as he's enjoying this almost as much as his woman. Katie's asshole ( her physical one, not her boyfriend,) is only temporarily off the hook as Lucas continues his assault and makes the white girl gape like a tunnel. Katie's ass massages out a load of jizz that Lucas happily sprays on her face with her man inches away. Love isn't blind. Love is an interracial porn fan's dream come true.
Chip and his lady, Hydii May, are about to welcome a bundle of joy into the world. Chip has had a difficult time figuring out how to show appreciation for the mother of his unborn child. A stroller? Already have one. Diapers? They're up to their ears in them. Chip is about to have his girl ride the midnight express courtesy of Lucas Stone. Hydii's initially reluctant since she loves Chip so much. Lucas, as a matter of fact, happens to be bigger than Chip....in all departments! Lucas rubs Hydii all over and that includes her baby bump. Hydii learns to love black cock by getting on her slightly swollen knees and sucking on that big, black cock as Chip watches in complete happiness. To make matters interesting Hydii sizes Chip against Lucas which is like measuring Godzilla against Mighty Mouse. Hydii continues to suck on that black cock until her pussy decides it's time to get completely thrashed. Chip sits idly by as Hydii's womb prepares for the upcoming birth by Lucas stretching out her walls. Their child begins kicking when as Lucas' big, black cock pulverizes Hydii's insides and her screaming will rival that of the sounds in the delivery room. Lucas wastes no time in wrecking that pussy while Hydii's orgasms get progressively louder and louder. Chip can only watch as the mother of his unborn child rides that black bull while her gigantic tits sway with each thrusting. There's no love being lost as Hydii and her boyfriend lock lips as her pussy slowly resembles a devastated city. The heavy breathing from Hydii isn't her water breaking; it's her pussy getting ravaged by a gift courtesy of a loving boyfriend. How loving is Chip? He keeps his ladies head up as Lucas showers her belly with his thug juice. chip rubs it into her stomach and this loving couple has a bright future. That is, if he continues to supply her with black cock.